First week back on campus
Howdy folks, it has been a couple months since I posted my last blog. My apologies. It was the first week back to class for me and I am very excited for this school year. Fun fact about me is that I was the weird kid that LOVED my first day back to school, but now with college there is a different dynamic. Now, I don't enjoy icebreakers which might seem rude or odd. But, back in high school you didn't have to do that because you knew everyone already.
I digress. Today, I will be going to a club meeting. The first club meeting! I know! This is a big step for me because I am super shy but it is an alchemist club and I've been wanting to try and make friends on campus, I don't have many. BUT this is a great way to meet new people who has something in common with you.
Caution:
One important thing to take into consideration if you're a freshman and you're eager about clubs. Be sure that you have the time for the 18 clubs you signed up for. The last thing you want is to be bogged down with these commitments and you might find out that you don't like some of the clubs!
What my campus does is they set up tables outside if the weather permits and it's right next to a busy area on campus. A lot of students HAVE to walk past to get to the other side of campus. Me being me, I have found a detour that allows me to walk through a building and exit on the other side with ease, totally avoiding the awkward pressure of joining a club I have zero interest in.
Most campus websites have a website that is specific to clubs and organizations that I would suggest looking at first! Unless you have the capability of turning down offers while looking into their grief stricken eyes!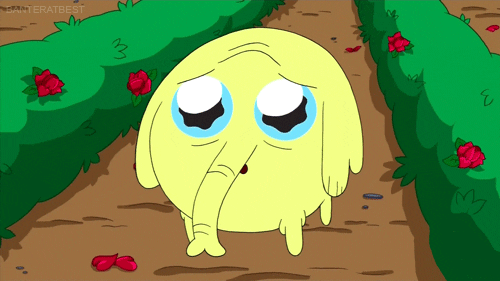 Haha - Nope!
Looking at the website allows you to see what is available and to see what you might like. If you like going out and talking to people - you do you! Just know that those tables are TRYING TO GET YOU TO SIGN UP! If you can't hold back- look it up first! This will save you from trying to juggle all that responsibility later in the semester.
If you don't want to join a club...that's totally fine too! Have fun with your first week back and good luck!