(Pssst you can find this wallpaper here)
Okay, so with every movie review there are potential spoilers ahead!
Onto the review. Another disclaimer is that I have been a huge Queen fan since, like, I was nine. And now I am 22 writing this review. I was in love with Freddie Mercury and I would leave the cringiest comments on YouTube videos. I'm pretty sure I discovered YouTube when I discovered Queen. So I might be incorporating some videos/other links that will help in my review.
So, first of all...I loved the movie! I watched it with my boyfriend and he knows how much I love the band. When it first came out and I heard about a potential movie on Freddie Mercury I was super excited and I heard that Sacha Baron Cohen was going to play Freddie. I was excited. I was nervous. Looking back now I am so happy that they went with Rami Malek. Rami brought Freddie back to life. Watching the movie in a theater setting I forgot that that wasn't Freddie and he was being portrayed by someone else. It felt like actual footage of him in certain parts of the movie.
Now, being in love with a band for about 13 years I learned a lot about the band and Freddie specifically. So, I already knew a lot what the movie was going to cover. However, I did learn a few things that I didn't know already. Which is always nice when you think you already know everything there is to know about something. You should definitely watch it even if you think you know everything about Queen and you should definitely, definitely watch it if you have no clue who Queen is. It's just one of those movies.
The controversy
I think it's fair to call this controversy. In this article it talks about the troubles of making Bohemian Rhapsody. I personally remember reading about how people were offended when they found out that the movie wasn't going to focus completely on Freddie getting and ultimately dying from AIDS. I was in rage mode when I found out that people were mad about that. It's important to note that the movie did a great job of going about this sensitive topic. Freddie didn't want to be remembered for having AIDS and honestly I don't think anyone would want to be remembered for the disease that takes their life. Freddie had SO many other things to be remembered as. He didn't want this to affect the band, that's why he kept it a secret, literally up until the day he died. He didn't want it to take over his career and life. I think it's extremely disrespectful to have such an amazing and talented young man who had a voice of an angel and who entertained millions of people and then to have people only remember him as the guy who had AIDS. I think if I had a biography made about me I would want them to focus on the best parts of my life - yes they can dive into the depressing bits if they feel like it adds to it- but overall I would want them to focus on my success. Bohemian Rhapsody did an amazing job of focusing on the lead up to Live Aid which was a huge deal for the band and the biggest thing back then. They touched on Freddie getting sick but they didn't make that the focus of the movie and I really respect that. Rant over. Okay, there was some more controversy with the director Bryan Singer. He was ultimately fired from production and was replaced. During the Golden Globe ceremony (where Rami and Bohemian Rhapsody won Globes) he was not present, obviously, and he was not thanked by anyone. You can read more here and here.
The Best part
Mike Myers. The end. No, but honestly. Can costume and makeup get a medal for that. I had to re-watch the trailer several times because I could not believe it was Mike! You can watch an interview he had with Stephen Colbert. It's such a cute interview and it's just crazy to see how he went full circle with this song.
Anyway, we all know the best part and it's Rami Malek and his performance. It's truly amazing to see him as Freddie and I think Freddie would have been delighted to have met Rami and vice versa.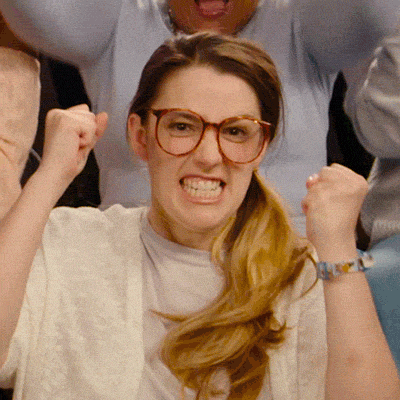 Honestly me, when I watched the Golden Globes and Rami Malek won best actor in a drama motion picture and Bohemian Rhapsody won best drama motion picture.
The movie was a great depiction of the band Queen. They did an amazing job and you need to see this movie!
If you enjoyed this review/rant please share and comment a movie you would like me to do next. Thanks!